Surviving the World
A Photocomic Education by Dante Shepherd
Classic Comics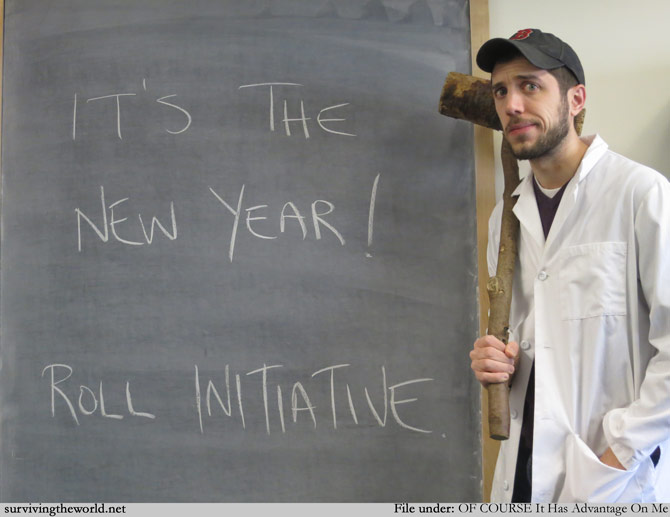 So, hey, STW alumni, long time no lecture. How are things?
Happy New Year to you all. May 2020 bring you nothing but good, and may we all fight all the monsters together.
Figured I would start running old comics through the RSS feed, so here you go.
In case you missed when Surviving the World ended, we ran a Kickstarter to put together a book collection of some of the best STW comics from the entire 10+ year run. The book came out pretty tremendous - there's 300 comics in beautiful color, all the 'file under' jokes, all the addendum and archive jokes, some new jokes, a soundtrack listing, a foreword by Christopher Moore - it's really nice and most people liked it as much as I did!
Anyway, we have some additional copies that are now on sale at Topatoco if you want an extra copy or a first copy, whatever the case may be. I will eventually get the PDF version of the book up and available for sale as well, if any of you are so inclined.
As for me, I am professoring away, working on some other projects, still doing bad jokes and things on social media, all while still making STEM comics, and hopefully will have some new work to share with you soon.
Other than that, for now, I hope life-long learning continues to bring you new enlightenment and I hope you all continue to get all joy and happiness you deserve.