Surviving the World
A Photocomic Education by Dante Shepherd
Classic Comics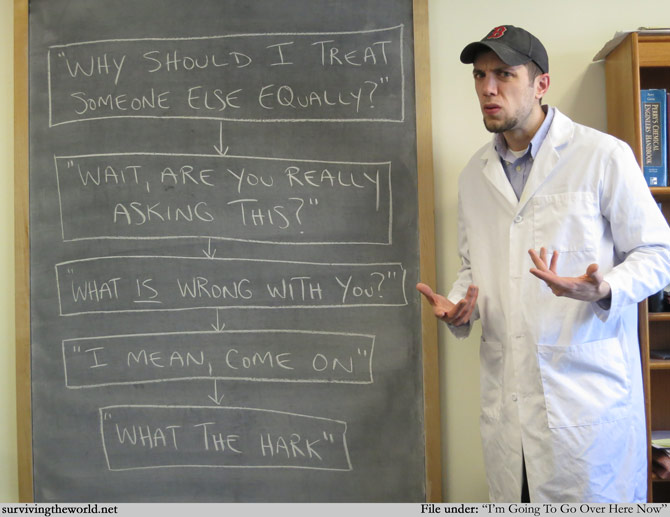 This comic was originally posted in 2014 on the "I Love Charts" Medium site - I was allowed to repost comics on STW but I don't think I ever did, so this is the first time this comic has appeared on STW.
Thoughts from 2020: The worst part about being in every STW means that I get to see how freakishly young I looked even just six years ago. Stupid children stealing my youth.
"Hark" was the four-letter new-slang insult that a reader suggested adopting sometime in 2011, and it remains a stupidly fun curse word for me, especially around the holidays.
I got 2 cents for every view of the comics on the Medium site during the first 3 months it ran, and then got 1 cent for every view during the last 3 months (incidentally, also why I started making 2 additional comics per week for them as opposed to 1). I think I spent most of the income on comics.