Surviving the World
A Photocomic Education by Dante Shepherd
Classic Comics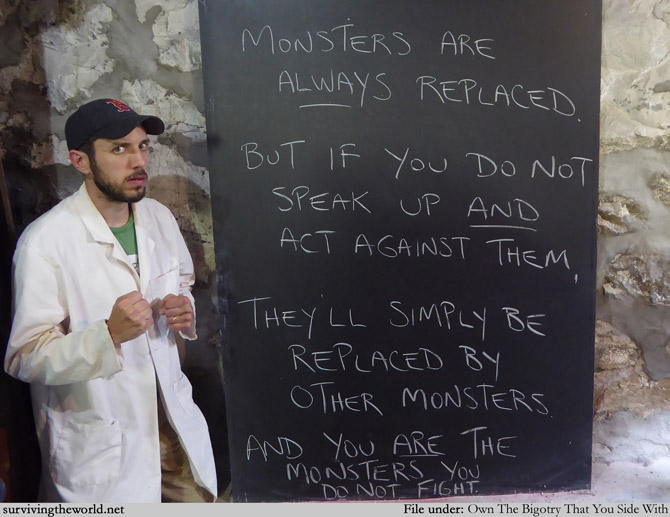 This comic was originally posted in 2017.
Thoughts from 6/6/2020: This comic originally ran with pretty straightforward commentary underneath: "White supremacists can go to hell. And any other monsters like them can go to hell as well. And may the rest of us never join them, actively or passively."
I never explicitly said it in STW and I should have, but Black Lives Matter.
When STW ended, we made a book of the best 300 comics. You can buy the PDF of the book right now, and all sales are going to go to support Black Lives Matter, and foodbanks in need because of the coronavirus. And there's more. You can also buy all the videos ever made for STW, including many that were not openly shared, and all sales are also going to the same causes.
This is the bare utter minimum that I can do and will do, but it's a start. Hopefully this will help make the title of this comic be a real-world existence for more people.