Surviving the World
A Photocomic Education by Dante Shepherd
Classic Comics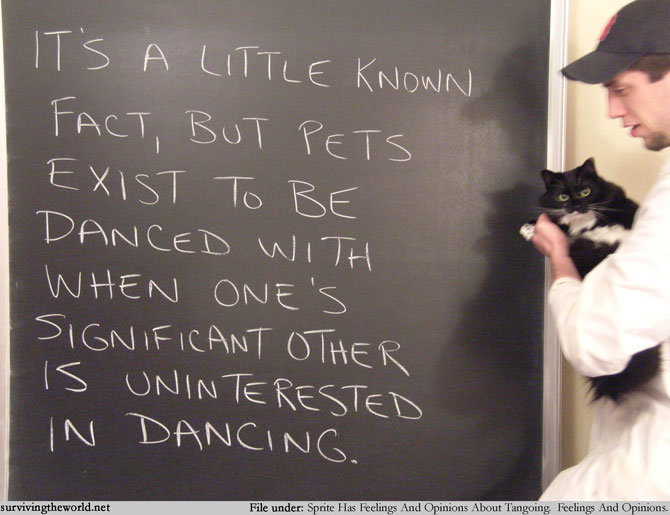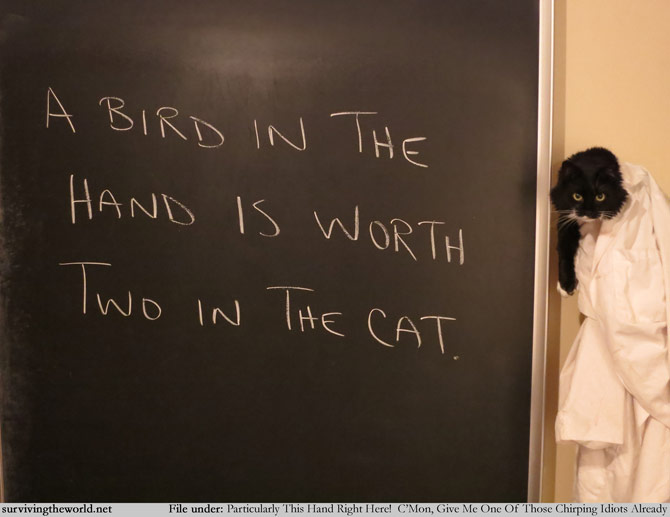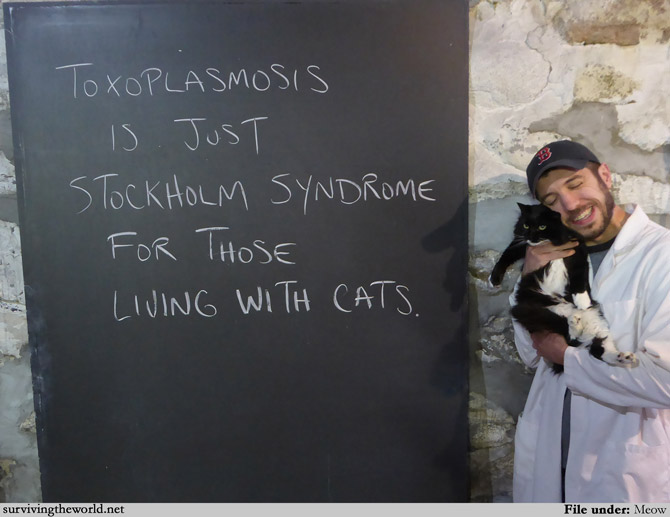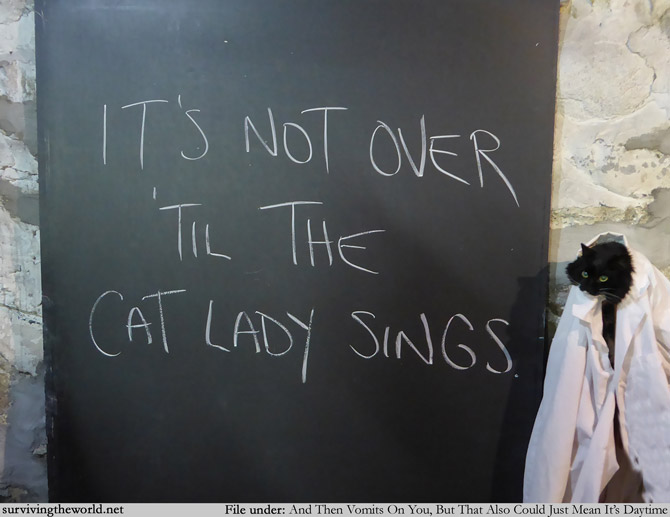 These comics were originally posted in 2011, 2012, 2017, and 2018, respectively.
Thoughts from 6/10/2020: Sprite had to be put down today. We were insanely fortunate to have her as part of our family for so long - we had her since 2006 - but no 14-year-old cat lives forever. She was easily the greatest cat I've ever had, the cat that changed my entire perspective on her species. She used to come running if I called 'henchman!' so she would watch Red Sox games with me. She ate the 4 pet birds we had when she broke their cage open. She would put her cat toys away at night before climbing into bed. She used to let me use her body to erase the chalkboard. She knew she was the boss of the house but she was incredibly sweet. The only reason it took over 800 comics for her to show up on STW before becoming the first cat TA was that I couldn't sneak her into Cornell engineering buildings like I could the dog. I'm heartbroken today.
There are bigger crises at hand right now, and this loss is certainly not equivalent. But it's still a big loss to me.
Black Lives Matter / Coronavirus help: When STW ended, we made a book of the best 300 comics. You can buy the PDF of the book right now, and all sales are going to go to support Black Lives Matter, and foodbanks in need because of the coronavirus. And there's more. You can also buy all the videos ever made for STW, including many that were not openly shared, and all sales are also going to the same causes.
This is the bare utter minimum that I can do and will do, but it's a start. Hopefully this will help make the title of this comic be a real-world existence for more people.