Surviving the World
A Photocomic Education by Dante Shepherd
Classic Comics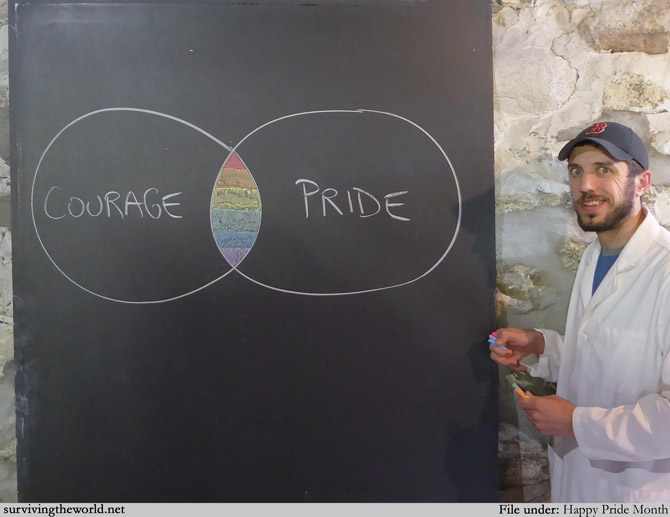 This comic was originally posted in 2017.
Thoughts from 6/30/2020: There's a lot of pro-LGBTQ comics throughout STW, which was probably a sign to some extent that I was hiding a part of my queerness throughout the run of the comic, even if I didn't know that I was NB until a month or so after this specific comic came out, actually. I can regret the lost time but I don't think I'd be in the solid place I am now if I had come out earlier, so I try to keep that in mind (even if I often fail at doing so). Anyway, today is the last day of Pride Month for 2020 and to keep in mind the protests of the last month, there wouldn't be the degree of LGBTQ rights that there are now if it hadn't been for Black trans women like Marsha P. Johnson leading the way in the first place. So here's to those who fight for who they are and have the courage to exist despite the world trying to keep them in the shadows.
Black Lives Matter / Coronavirus help: When STW ended, we made a book of the best 300 comics. You can buy the PDF of the book right now, and all sales are going to go to support Black Lives Matter, and foodbanks in need because of the coronavirus. And there's more. You can also buy all the videos ever made for STW, including many that were not openly shared, and all sales are also going to the same causes.