Surviving the World
A Photocomic Education by Dante Shepherd
Lesson #1117 - Destroying Marriage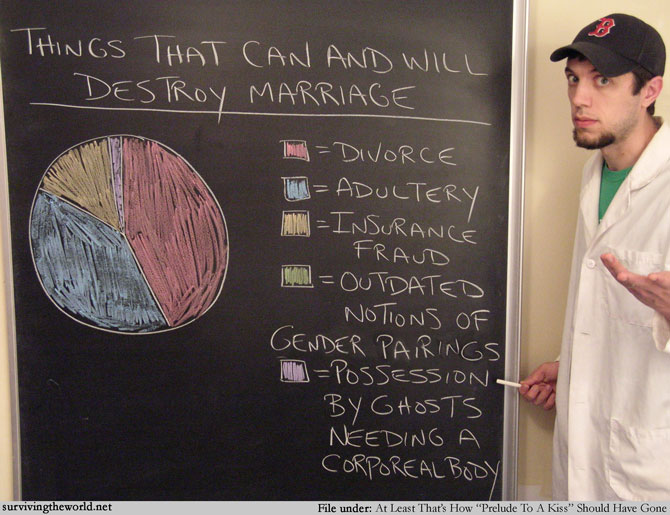 MELISSA: I'm so pleased to meet you. I love your work. "Prelude to a Kiss" was my favorite play, it was my life story exactly.
CHRIS: It was your life story? You mean, on your wedding day your spirit left your body and entered the body of an old man?
MELISSA: Well, not literally, of course, but I just loved the play. It was my life story exactly.
-from Christopher Durang's one-act play "Business Lunch at the Russian Tea Room"