Surviving the World
A Photocomic Education by Dante Shepherd
Lesson #1162 - Notetaking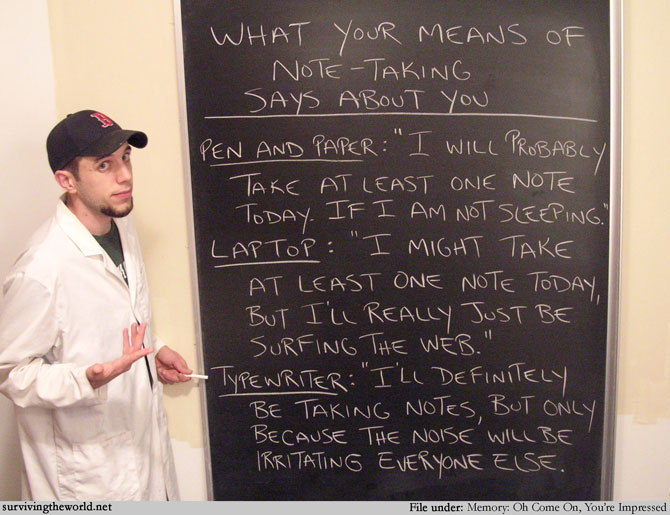 This is partly based on a true story from my undergraduate advisor. There, we had to fill out class evaluations at the end of each semester on a type of carbon-copy paper, so that after the grading had been completed and filed, the professor would get a copy of each student's evaluation of the class.
One year, a student brought in a typewriter on the class evaluation days. When asked why, the student said, "Well, you'll receive a copy of my evaluation, and I don't want you to be able to pick out my handwriting."
My professor responded, "That's the dumbest thing I've ever heard."
The student asked, "Why?"
The professor answered, "Because no one else in the class brought in a typewriter."
All in all, best of luck to you, student or teacher, as you start in on your new year.

SPX is this weekend! It is so close that if I would smell it if I had a sense of smell! Hope to see you there!