Surviving the World
A Photocomic Education by Dante Shepherd
Lesson #1165 - Polite Expressions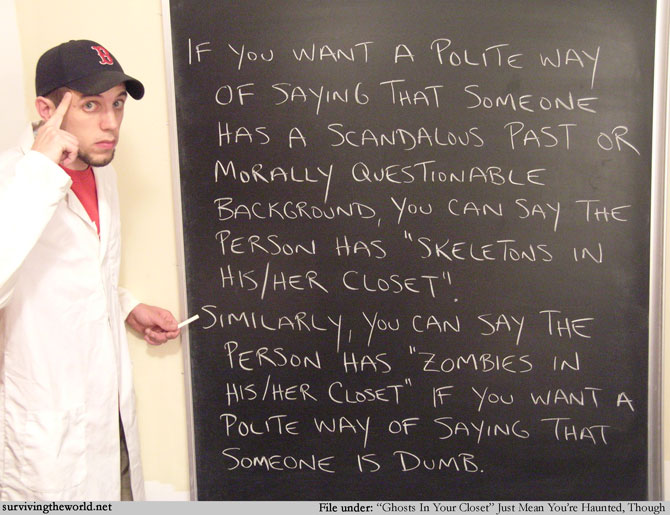 I'd like to think that Burke and Hare were the story that provided the first use of 'skeletons in the closet' but that doesn't seem to be the case, unforunately. While we're at it, "fishmen in your closet" really needs a meaning, too.
You want to see what incredibly cool thing came in today?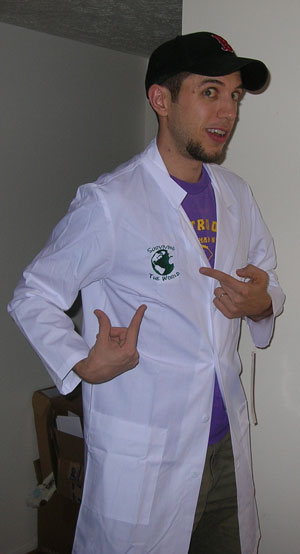 Oh man, oh man, oh man. STW labcoats! Finally! Anyone who comes to SPX this weekend gets the first crack at getting one of these (as well as pint glasses and more!), but they will be available in the store at the end of the month. So if you just can't wait that long, hope to see you this weekend!