Surviving the World
A Photocomic Education by Dante Shepherd
Lesson #1210 - Abstract Halloween Costumes, Part III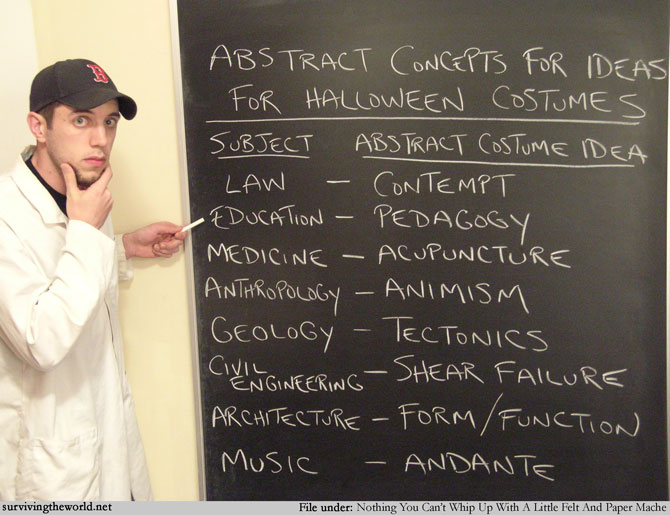 Continuing with part three of one of my favorite series! For reminders, here's part one and part two. As always, the obligatory 'sexy' version of any of these is too disturbing to comprehend.
If you do opt for any of the listed abstract costumes, send a picture along, will you? Much thanks.
Anyway, here we go, headfirst into another eight days of Halloween-centric comics! Best holiday of the year.