Surviving the World
A Photocomic Education by Dante Shepherd
Lesson #1268 - End-of-the-Year Top Ten Lists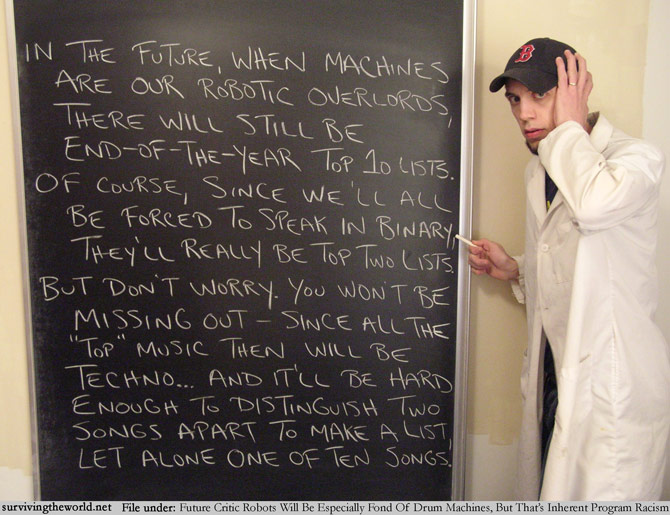 Techno is the future! . . . of really bad music. But hey, if that's what it takes for machines to feel more at home and relaxed and not grind our gristle in their machinery, all hail techno. Turn it up, won't you?
Anyway, as has become a tradition, here is my list of my favorite 10 albums of the year. Take it as you will.
HOLIDAY DEADLINES: All deadlines have passed on, kicked the bucket, and ceased to be. If you got anything at any point, thanks for supporting STW!