Surviving the World
A Photocomic Education by Dante Shepherd
Lesson #2000 - The Paths We Take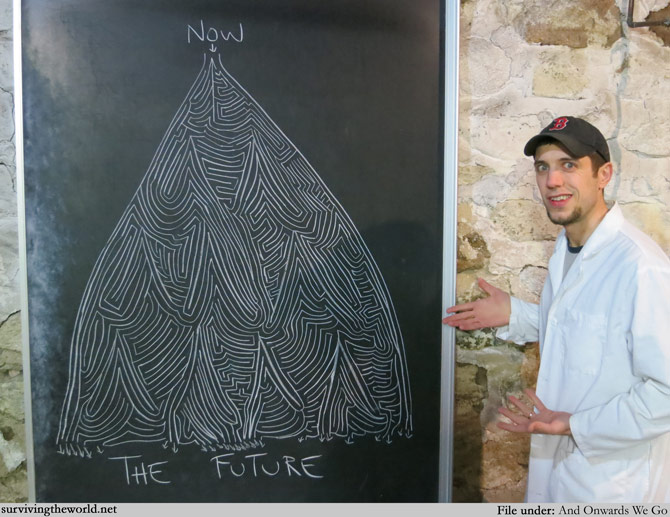 No matter which way we head, we'll all end up in the future. But that's not necessarily the same future, of course . . .
So that's STW #2000. I put some reflections together on the milestone a little more coherently elsewhere yesterday, but to focus a little bit, I am a little amazed that what started with a 3rd year grad student desperately looking for something to kill the time has led to this.
Thank you all for sharing in this with me and making it so rewarding. I hope whatever you want STW to be - funny, educational, reflective, meaningful, whatever - that it will continue to be that for you straight on into the future. Here's to the next however many come next.