Surviving the World
A Photocomic Education by Dante Shepherd
Lesson #1278 - Ringing In The New Year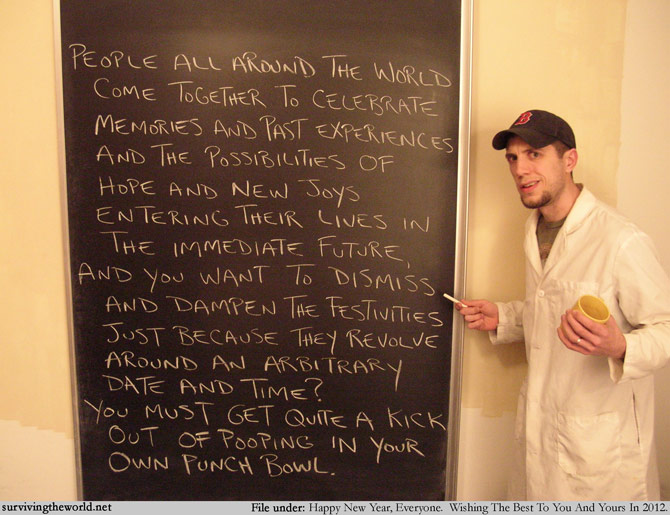 It's been a great year for STW - a ton of new experiences and developments, from livestreams to talks at colleges to conventions like SPX to partnerships with both Spreadshirt and Topatoco. Readership has grown (with a group of you becoming delightfully ardent about it all). And I personally feel like some of my best work has been produced this past year. So a sincere thank you to all of you. Here's hoping STW will continue to grow and improve and remain as enjoyable and meaningful for you as it is for me.
And speaking of livestreams - thank you to everyone who participated and watched the "Hour of Raptor Impressions" the other night. Once we fixed the lag and technical problems, everyone seemed to have a good time. If you missed it, the entire video is still available for you to enjoy until Monday.
Anyway, Happy New Year, kids. May your 2012 bring you the joy you want and deserve.