Surviving the World
A Photocomic Education by Dante Shepherd
Lesson #1331 - Online Conversations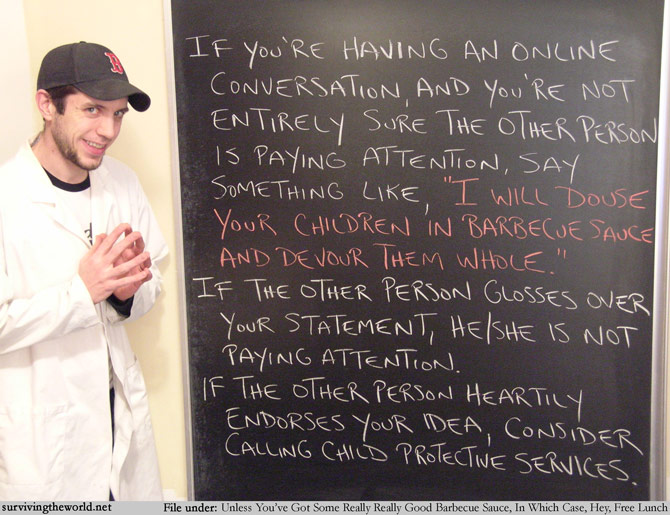 The problem for me is the desire to shout this in normal human face-to-face conversation. It makes job interviews quite difficult.
SOCIAL MEDIA: Speaking of online conversations, are you the kind of person who is into social networks and wants an extra dose of STW (which really just means, would you like to read a couple extra bad jokes per day)? Well, for a quick run-down, there are the Facebook and Twitter pages, the Tumblr page (where I've started answering recitations again), and the Carrier Pigeon Hangoutery (BYOCP). So if you're into them, that's that.
BOSTONIANS AND NEARBY NEW ENGLANDERS: A reminder! Next Thursday, March 1st, I'll be at Northeastern University giving a STW talk about comics, life and the internet! It's open to the public (and free!), starting at 7 PM in 106 West Village G. I'll bring some mini-books and prints to sign if anyone is interested as well. Hope to see you there!