Surviving the World
A Photocomic Education by Dante Shepherd
Lesson #1377 - Easter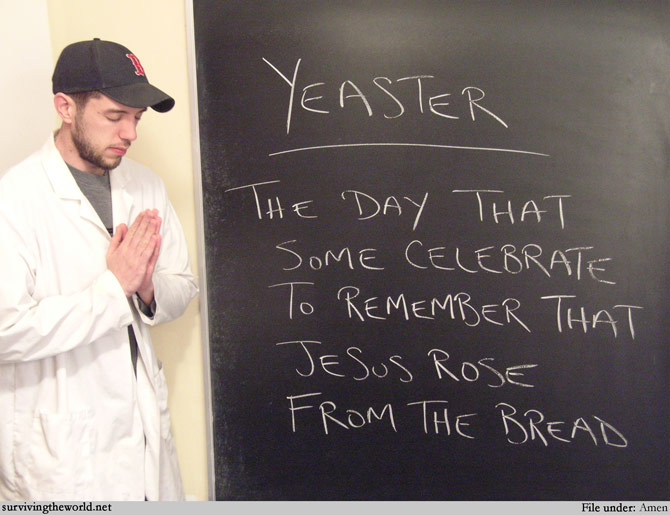 Hey, it helps explain the Eucharist.
(I AM CATHOLIC, PLEASE DO NOT LECTURE ME ABOUT YOUR RELIGIOUS VIEWS.)
Happy birthday to my sister Hanna! Sorry I couldn't think of a better comic than the one above.
STUDENT PRESENTATIONS: Still accepting submissions for your comic to run during my paternity leave, as long as you email it in by next Friday!