Surviving the World
A Photocomic Education by Dante Shepherd
Lesson #1388 - Birth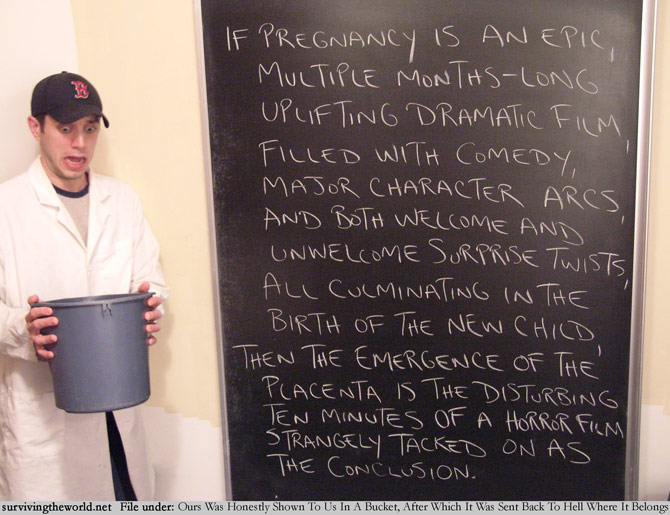 I kind of recommend that you don't look up a picture or video of an emerging placenta. Really, don't.
Cannonball was born early last Wednesday morning, a remarkably healthy 6 lb 8 oz girl - pretty darn good for a 35-weeker! It had been a long four weeks in the hospital, but everyone came home happy. Thank you to everyone who sent along congratulations and encouragement at any point during BABYWATCH, especially those who shared the story of their premature children. It means, meant, and helped a lot.
And yes, the goatee was shaved off with the baby beard, but considering I now look five to ten years younger, it's a look I won't be keeping for more than a week.
In keeping with that you've never seen theSwede on the site, or know her real name, I won't share Cannonball's real name. And while it's hard not to share hundreds of baby photos, I'll limit them to being shared on the various social networks, and then, only when appropriate. Or amusing.
SO, HERE'S THE PLAN FOR THE NEXT FEW WEEKS: Starting tomorrow, there will be a couple of student presentations that were sent in by you great STW readers. Next week, there'll be a series of guest-comics from some of your and my favorite comickers. And following that, another week of student presentations. (Actually, there were so many great student comics, I'm tempted to just run one a week for a while.)
AND TO HELP CELEBRATE THE BIRTH OF CANNONBALL, on May 1st, next Tuesday, there'll be a sale in the STW store! All STW shirts will be 15% off with the coupon code "CANNONBALL". And to make it more worth your while, there'll be a couple new shirt designs! As a preview, here's one of them: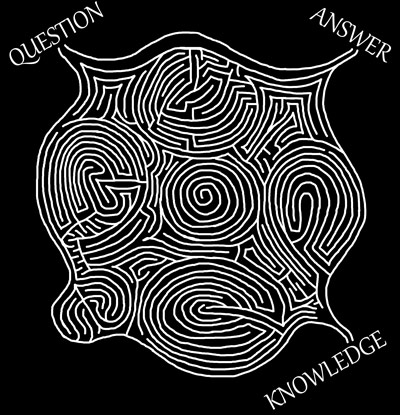 As always, thanks for being great readers and thanks for helping to support the site. Hope you enjoy the next few 'paternity leave' weeks.