Surviving the World
A Photocomic Education by Dante Shepherd
Lesson #1414 - True Friends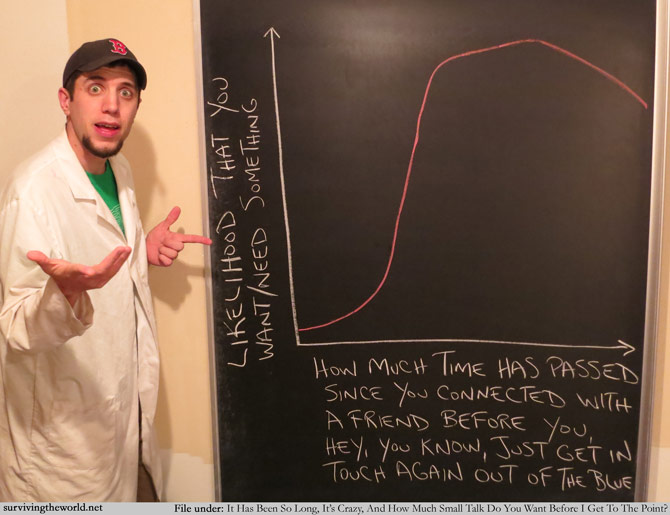 You know, I was just thinking about you, it's been so long, do you remember that time when I needed something from you? Oh, and how have you been? Wait, your second child?
EASTER EGG: Hey, did you know that the 'file under' joke on the archive page is different than what it is underneath the comic?
STW SHIRT SALE: All STW shirts are 15% off from now until June 13th! Just use the coupon code "BIGDEAL15". And here's a new shirt design! As always, thanks for supporting the site! I really do appreciate it.