Surviving the World
A Photocomic Education by Dante Shepherd
Lesson #1421 - Phrase Origins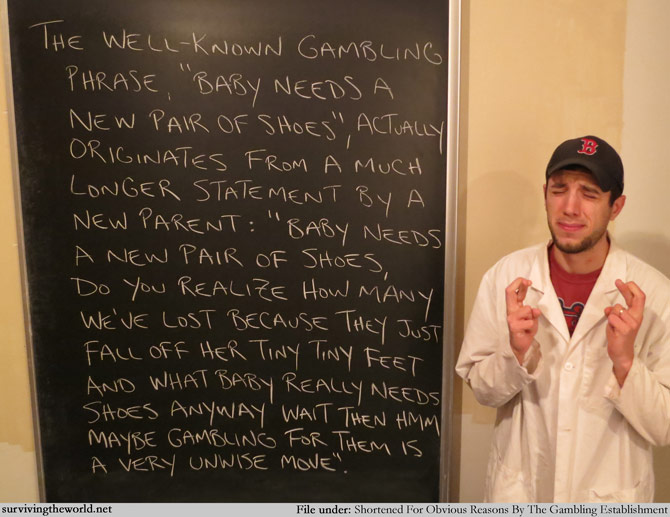 Other possible origin: "Baby needs a new pair of shoes because dear God have you seen her monkey feet and those freakishly long toes no of course you have not it's because we've been hiding them with shoes and this pair of shoes I am gambling for is actually to go on the outside of those other shoes because again dear God we must protect people from seeing them". Historians are unsure which (although truthfully, records do have the phrase going back to the 1800's!).
STW COFFEE MUGS: Something that I've been working on for a while is finally available if you are so inclined - 200 Proof Coffee Mugs, now potentially yours through Topatoco! Now you can let everyone know just how hardcore your digestive track really is.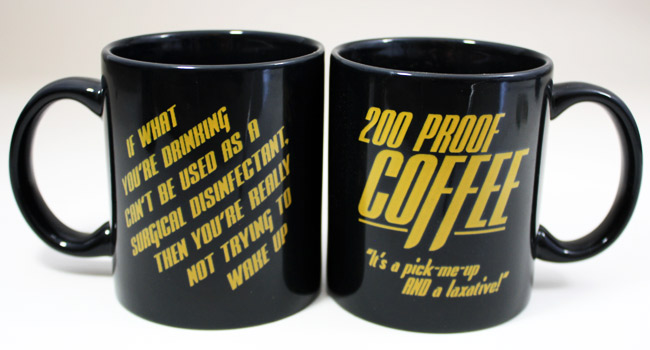 LAST DAY FOR THE STW SHIRT SALE: This is the last day to get all STW shirts at 15% off using the coupon code "BIGDEAL15", including the Dinosaurs Are Awesome shirt below (also available in kid and toddler sizes)!