Surviving the World
A Photocomic Education by Dante Shepherd
Lesson #1559 - Halloween Candy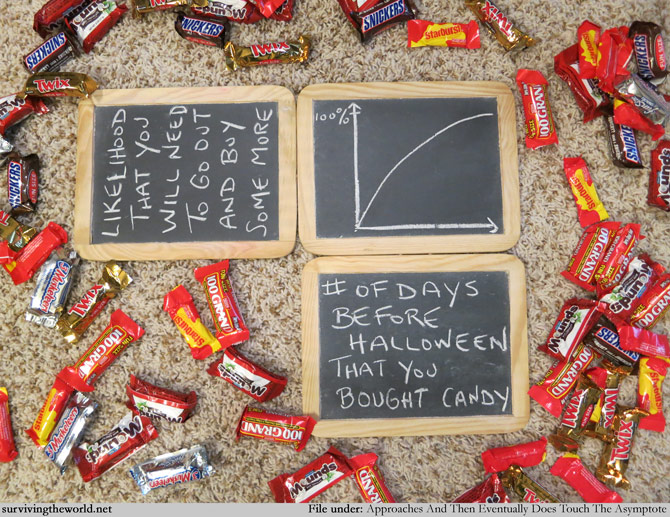 This is probably why some people give out raisins. Those assholes.
STW SHIRT SALE: From today until next Monday, you can get free shipping on any STW shirt! This is a special offer that Spreadshirt is extending to only some of their partners, and they've been kind enough to make STW one of them. In effect, it's a 20-25% discount! So if you had wanted to get some shirts for the holidays, this is a good chance to do so. Use the coupon code "SURVIVETHEHOLIDAYS" at checkout. Thanks for supporting the site!
DOOMSTORM: There's a hurricane attempting to destroy the entire East Coast right now. If it knocks out power/internet, it may be difficult for the site to get updated in the next few days, so please have some patience if this happens. More importantly, if you're in an area where you might be affected by the hurricane, please stay safe and don't do anything stupid. As my Dad likes to say, "Make smart decisions." He also likes to say "I hate those guys" in regards to the Yankees, but I'm not sure how that's relevant here.