Surviving the World
A Photocomic Education by Dante Shepherd
Lesson #1566 - A Brief Respite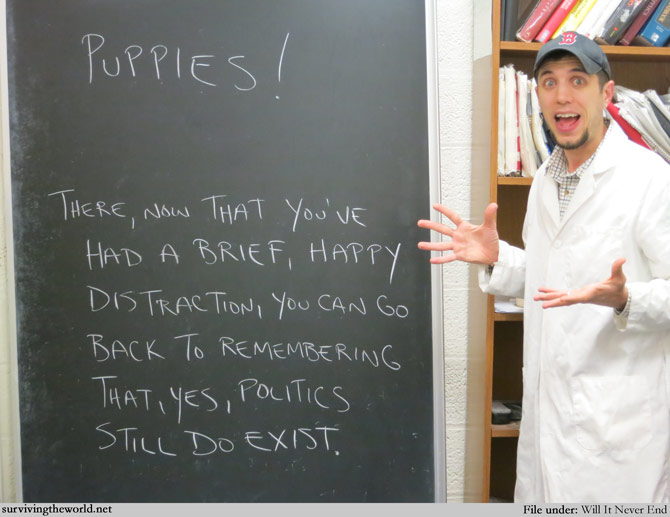 There's not really more to add to what I said yesterday. There has been $2 billion spent this campaign, and there are organizations out there that can buy 8 meals for needy families for each dollar you donate. So you do the math on who really cares about needy people in this country. But, then again, hey, puppies!
STW SHIRT SALE: Today is the last day that you can get free shipping on any STW shirt! Basically, it's a 20-25% discount! So if you had wanted to get some shirts for the holidays, this is a good chance to do so. Use the coupon code "SURVIVETHEHOLIDAYS" at checkout.
But please, if it comes down to getting a shirt or donating to the Red Cross, I hope you donate instead. Thanks.