Surviving the World
A Photocomic Education by Dante Shepherd
Lesson #1589 - Diets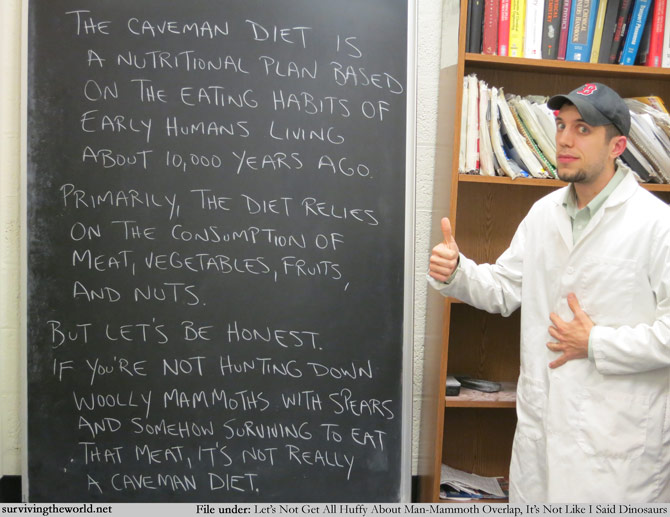 Also, you should be required to call yourself "Ug" and paint animals on the interior walls of your house. It may be harder to sell your house, but at least your signature will become much easier: wherever you are asked to sign on the line, you hit the person handing you the paper over the head with a club.
I'm now realizing how hard it would have been to take a girl home to meet my parents if she was named "Ug".
STW FOR THE HOLIDAYS: Fa la la la la, la la labcoats?