Surviving the World
A Photocomic Education by Dante Shepherd
Lesson #1649 - Rules of the Digital Age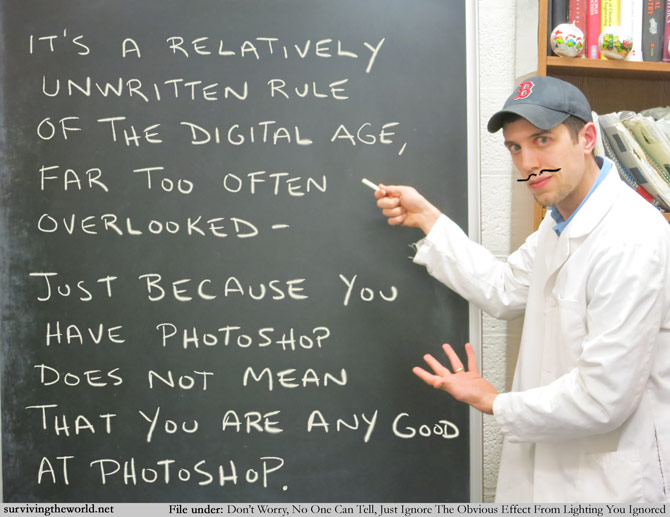 This lesson would get across much more clearly if you'd seen the digital editing I did to my butt in the picture above. Woo, the curves! Just ignore that the books on the shelves behind me suddenly are all swirly in my butt area.
A better check of my photoshop skills - could you tell that I actually posed next to a blank blackboard, and the "chalk" was written in later? Recently got a Wacom tablet, and can you think of all the things I can do with it? Actually, that's not completely rhetorical, since I'm still trying to figure it out. At least it should make it easier to photoshop the goatee onto my chin in each image.
FREE SHIPPING ON STW SHIRTS: From January 28-30 this week, you can get free shipping on any STW shirts! Just use (and please note that I did not choose this) the coupon code "FREELOVE" at checkout.