Surviving the World
A Photocomic Education by Dante Shepherd
Lesson #1682 - Bad Machines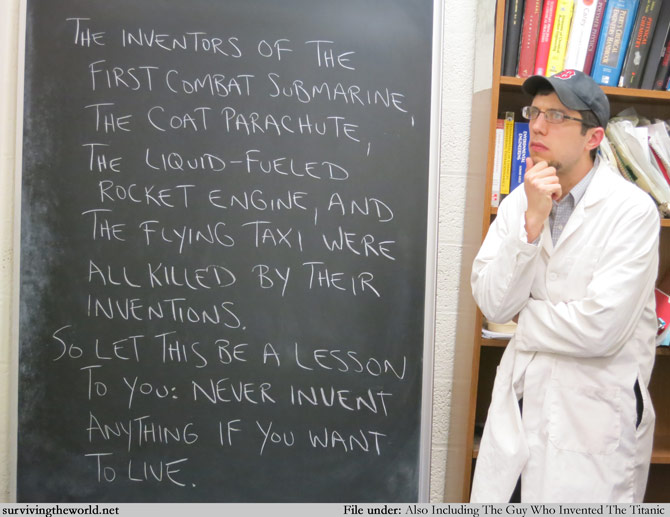 These inventions are all entirely real, by the way. But as there's the Arrogant Worms song that also recommends you not go into politics or science or music for the same reason, pretty much you shouldn't do anything with your life.
Definitely going to keep this webcomic-title-lesson-name thing going as long as I can. Hopefully you're reading all the great comics I'm trying to reference!
STW SHIRT SALE: From now until March 6th, you can use the coupon code "GREENWEEK" and save $5 when you get two STW shirts! And next Monday through Wednesday, March 4th-6th, you'll be able to get an extra 15% off with the coupone code "SCIENCE"! Hurray!