Surviving the World
A Photocomic Education by Dante Shepherd
Lesson #1725 - Ability and Attitude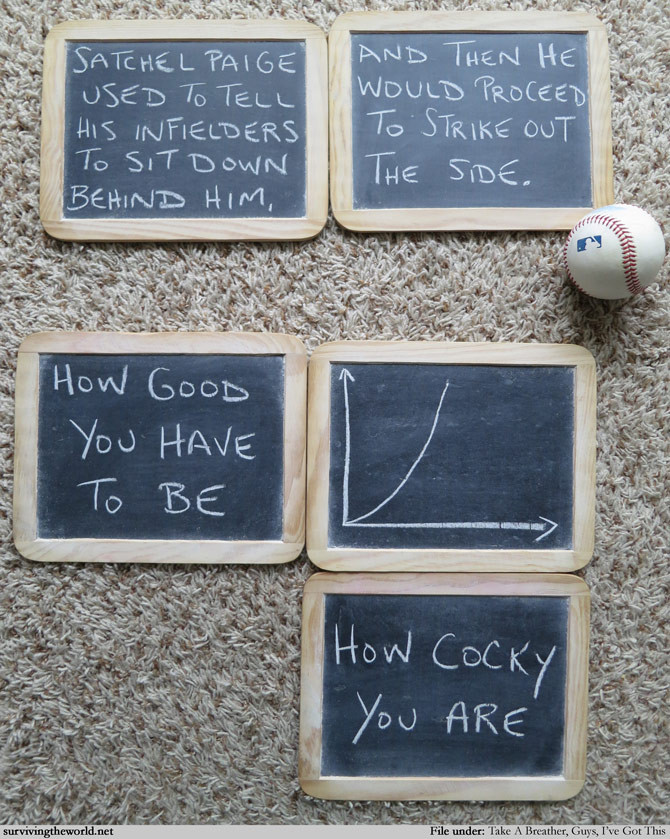 There are many stories about Satchel Paige - my favorite (and I can't find a reference to back this up now, so it may be entirely apocryphal or some fact I'm entirely messing up) was that his team was scheduled to play six games in one day, and 'when it was your day to pitch, it was your day to pitch', so Paige had six starts in one day.
A great quote by Paige: "There ain't no man can avoid being born average, but there ain't no man got to be common."
This comic goes out to anyone who loves baseball and especially to the one reader who works in the Rockies' front office. I may try to do ones with this style more regularly here.