Surviving the World
A Photocomic Education by Dante Shepherd
Lesson #1737 - Reinforcement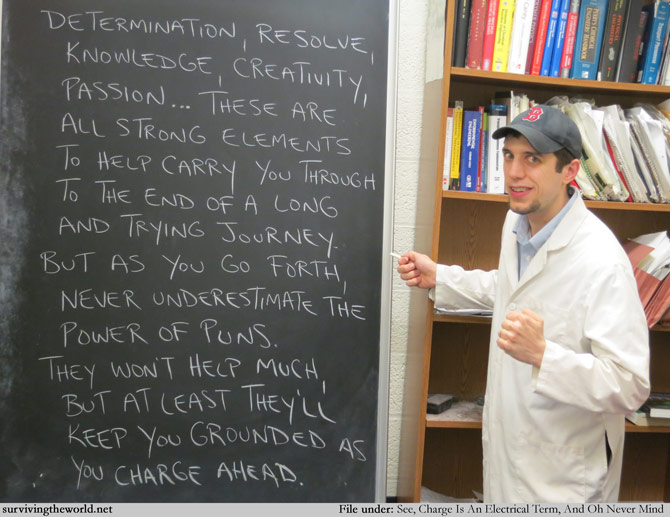 Puns, specifically. Humor in general is nice and strengthening, but puns are so simplistic they seem to cut right down to nothing and provide a raw, unsuspecting boost. At least that's what every quip in a comic book has taught me, and how can they be wrong? They all wear spandex.
Today's comic goes out to my students taking their exam, and to STW reader Rebecca, who is celebrating her birthday in the hospital by herself. Hang in there, everyone.
STW LABCOATS: Labcoats are finally back in stock! Get one before they disappear again!