Surviving the World
A Photocomic Education by Dante Shepherd
Lesson #1755 - Reading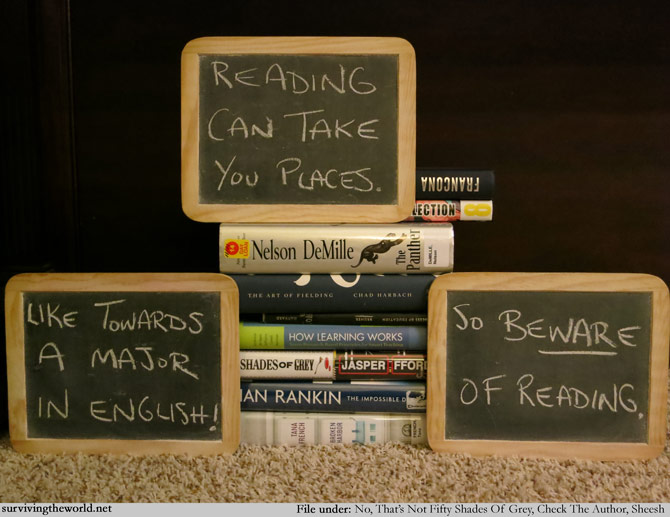 Finally have a time to breathe, with the semester over, so I'm doing some hardcore nonstop reading. Do you realize how delightful reading is? No? You should take a look, then. It'll take you twice as high, or something.
Anyway, I've read five books in seven days. So heed my warning better than I am, or you'll be wearing a shirt like this before you know it.
SCIENCE THE WORLD: Are you a K-12 teacher in STEM? Check out our group and join us!