Surviving the World
A Photocomic Education by Dante Shepherd
Lesson #1776 - Internet Arguments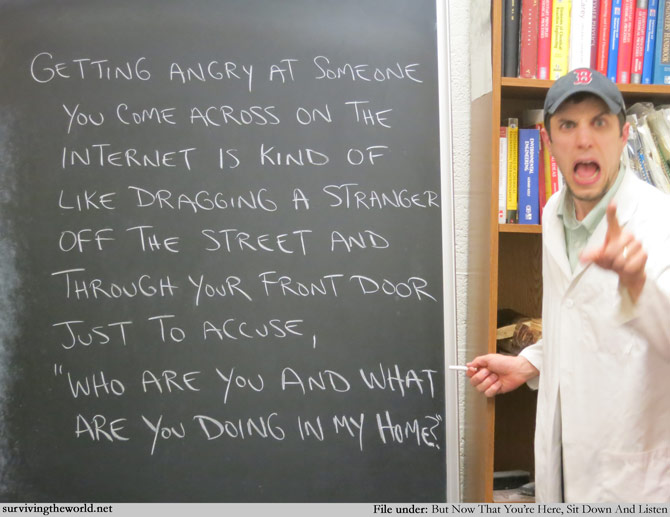 What did you expect when you started surfing around, anyway? Did you really think you would only find happiness? You probably read the comments, anyway. Come on! Rule #1, #2, and #3 of the internet - never read the comments.
Quick side note - my back is doing better. Thanks to many for your concern.
STW APP! STW is now live with Comic Chameleon for new updates moving foward! Hurray!