Surviving the World
A Photocomic Education by Dante Shepherd
Lesson #1787 (Recitation #102) - Evolution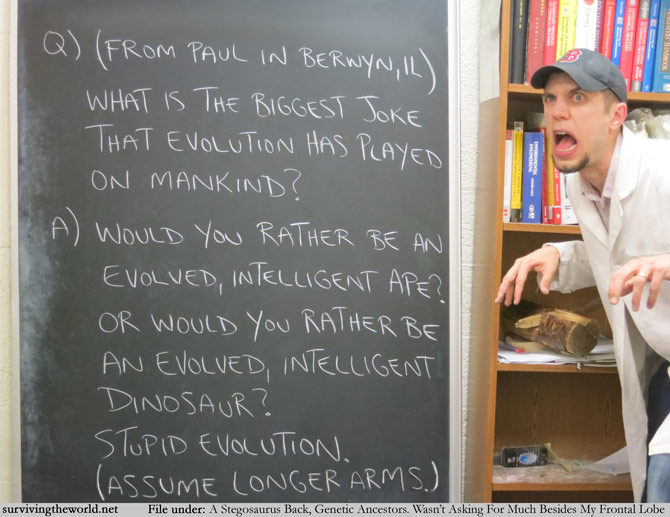 I've covered this ground before, I think, but that doesn't make it less true. I would also accept being a giant intelligent platypus. And you would, too.
If you've got a question for recitation, send it on in with your name and location. Whichever one doesn't open a portal to a demon universe when read will be the one chosen and used!
STW PAGE-A-DAY CALENDARS: We've blown past 50% of the goal, so I made another raptor video for you to enjoy! Thanks to everyone who has contributed and helped spread the word. If you haven't backed it yet, won't you take a look at the rewards and consider it?
PHD UNKNOWN: Another new page is up for you to enjoy!