Surviving the World
A Photocomic Education by Dante Shepherd
Lesson #1815 (Recitation #105) - Impressing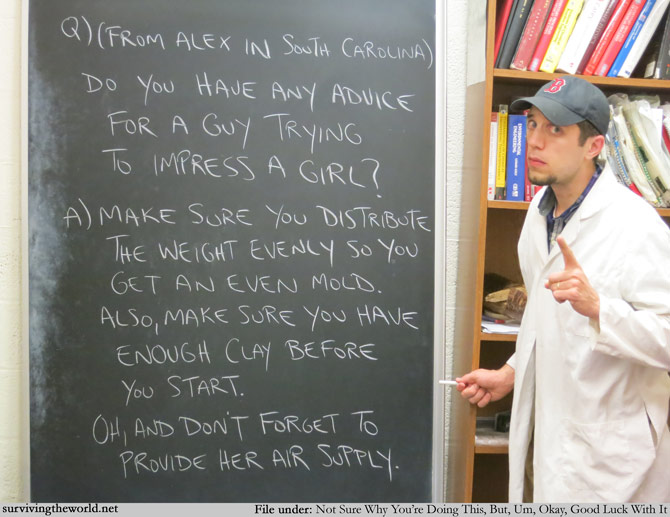 Do you get the sense that Alex is a complete weirdo? I mean what is he trying to oh wait I get it now. Aha. Okay. You know what? That's on me, Alex. Sorry about that. Um, have you tried compliments and chocolate?
If you have a question for recitation, send it on in, and I will bombard it with photons. And then answer one of them. Hey, you have your methods, I have mine.
PHD UNKNOWN: Did you see the new page? I bow at Joan's feet.