Surviving the World
A Photocomic Education by Dante Shepherd
Lesson #1870 - Creeping People Out, Part XVII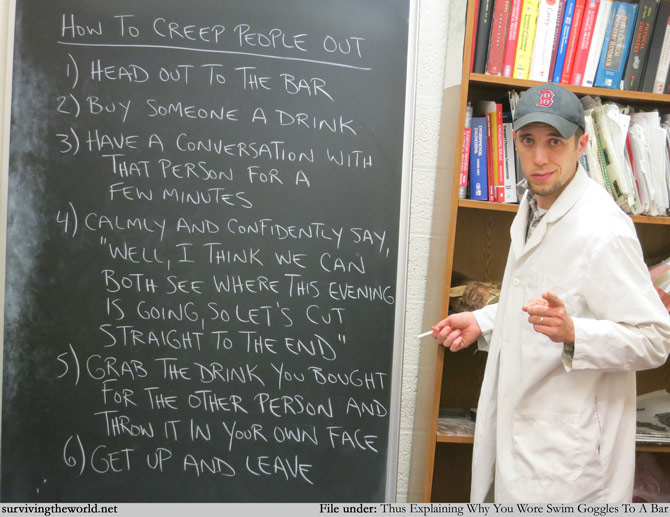 Someday, on a week when my wife and child are not around, and I truly have nothing to do, I might actually go out to a bar and accomplish one of these tasks I set before me. As it stands, I'll settle for creeping out my students instead of the general public.
Also: a reminder that there is a difference between a prank and purpose-driven creeping.
STW SHIRT SALE: Hey, all STW shirts will be on sale this week from September 10-17: free shipping if you get two shirts, and an additional 15% off if you use a certain code! So if you've been interested in a shirt, maybe hold off until tomorrow?