Surviving the World
A Photocomic Education by Dante Shepherd
Lesson #1931 - Unstated Obligations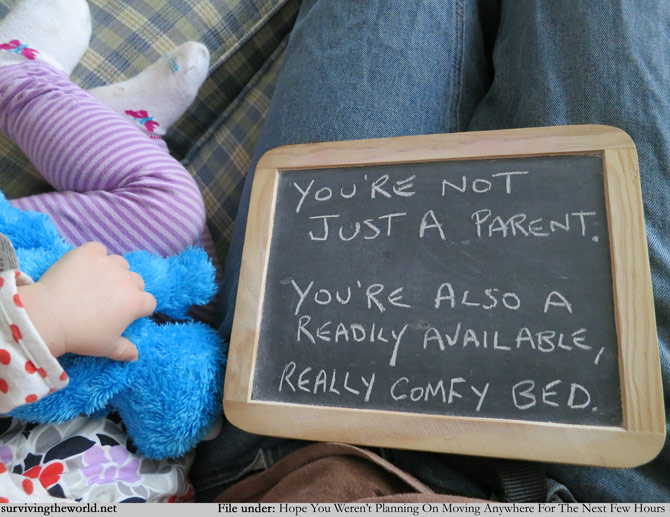 I wonder if I can train the dog to bring me snacks while I'm stuck here.
STW CALENDARS: The backer surveys were sent out this morning - if you were one of the people who supported the Kickstarter so we could get these made, please check your email inbox and respond! If you're someone who is interested in a calendar and hasn't ordered one yet, don't worry, they'll be available soon!
STW SHIRT SALE: Now through this Monday, all STW shirts are on sale for 20% off! No minimum required! Just use the coupon code "EARLY20". Enjoy!