Surviving the World
A Photocomic Education by Dante Shepherd
Lesson #1950 - Poultry Pardons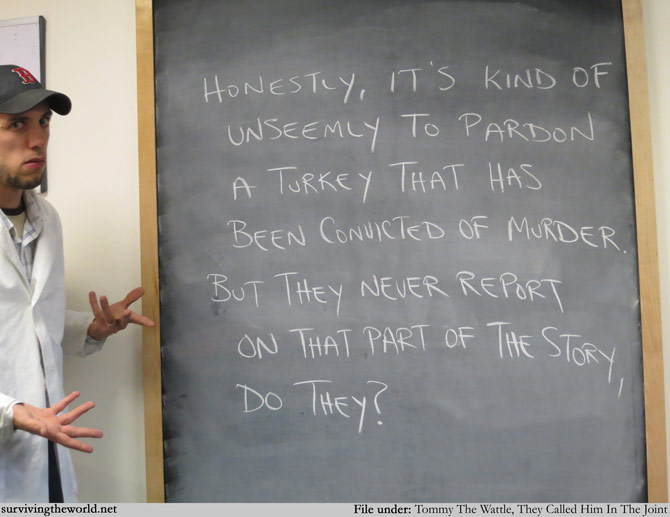 Stick to the embezzling turkeys, please! Not that it matters if the lamestream media won't be up and front about these dangerous turkeys that are being released back onto the farm. Journalistic integrity, please!
STW CALENDARS: Hey guys, GUESS WHAT CAME IN YESTERDAY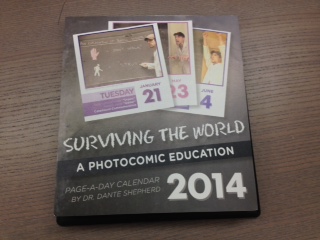 They're finally here! If you've been waiting a long time since the Kickstarter, well, they'll be shipped out to you soon. If you want one but didn't sign up during the Kickstarter, we will have a limited number available for you through the Topatoco store later this week!
And don't forget, this upcoming Tuesday, December 3rd, we'll have a calendar release party at Northeastern University - 7 PM, 168 Snell EC, organized by the NU chapter of AIChE. Comedy, calendars, and raptors. Come join us!