Surviving the World
A Photocomic Education by Dante Shepherd
Lesson #1957 - Liking Others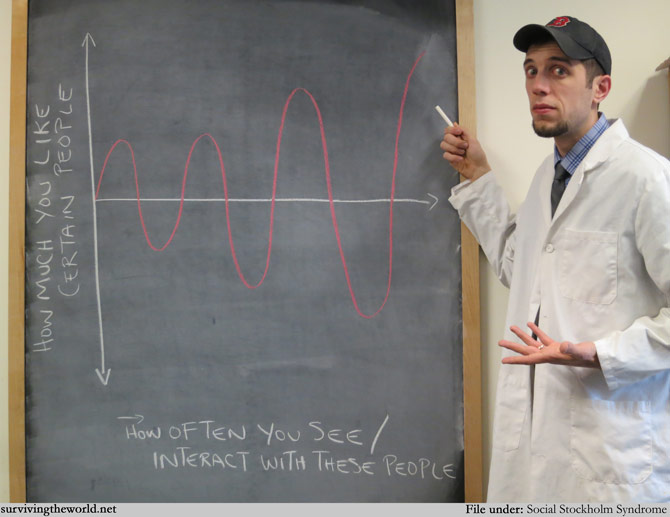 Certain feelings are ever more so pronounced during the obligatory office holiday party time. Which in my wife's opinion is one of the worst possible creations that mankind has ever conceived as an idea.
Anyway, this is dedicated to the students who have evolved beyond the classes I get to teach them. Good kids. Sometimes.
STW CALENDARS: The greatest of all holiday gifts! Available in the STW store later this week! Who wouldn't want one? Only people without souls / anyone named Chad, that's who.
HOLIDAY SHIPPING DEADLINES: Holiday shipping deadlines can be found here for calendars, labcoats, pint glasses, and coffee mugs, and can be found here for all STW shirts!