Surviving the World
A Photocomic Education by Dante Shepherd
Lesson #1982 - Resolutions, Revisited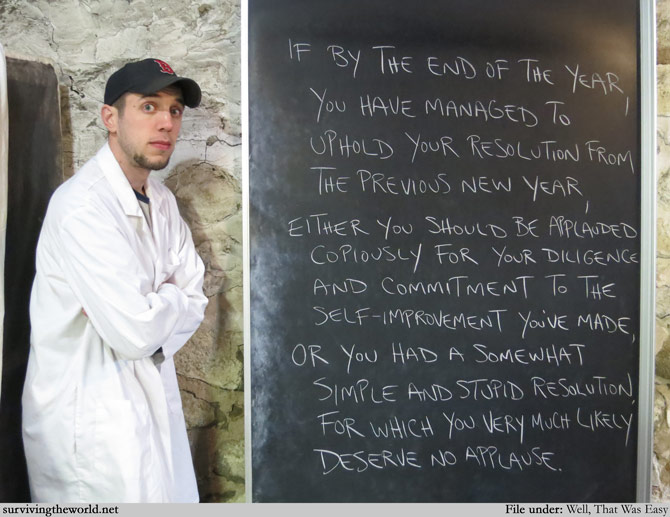 At the beginning of the year, I declared that my resolution was to eat fewer raisins - and in fact, I have eaten ZERO raisins so far this year!
That will not be the case for 2014, of course, as I will sit down in January and eat a pound of raisins in one sitting to settle a Kickstarter reward obligation. But hey -I have never made it this far with an actual resolution, so I think you can appreciate why I put off eating the pound until the beginning of the new year, right? Right?
STW CALENDARS: The soundtrack was finished late last night: 365 songs, 322 artists. Available only to those who got a STW page-a-day calendar. Now, don't you want a copy for yourself?