Surviving the World
A Photocomic Education by Dante Shepherd
Lesson #1984 - New Year Superstitions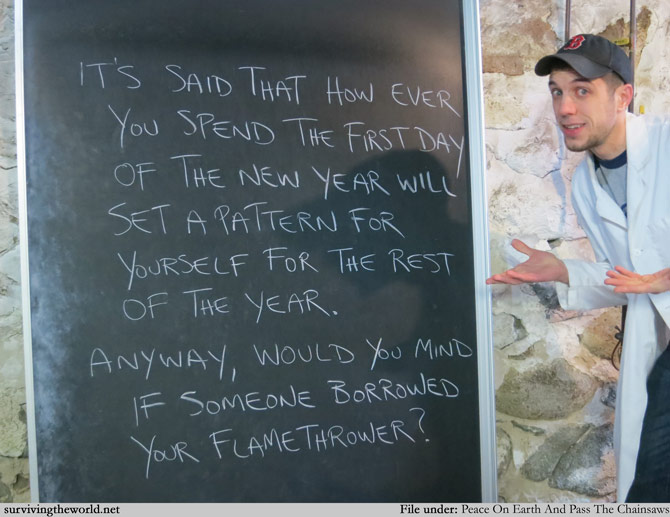 2014 just started annexing time territory as it made a relentless march around the globe and now we're all sucked into it. I hope you're happy, New Zealand and Australia. You could have been our first line of defense against time and instead you just rolled over and took it. For shame.
Anyway, if you had an undergraduate of alcohol last night (or two, or three), I hope your hangover is mild and pleasant.
Meanwhile, enjoy ripping into your STW calendars officially! If you don't have one, what are you waiting for? Join in the fun with everyone else!