Surviving the World
A Photocomic Education by Dante Shepherd
Lesson #2041 (Recitation #115) - Contact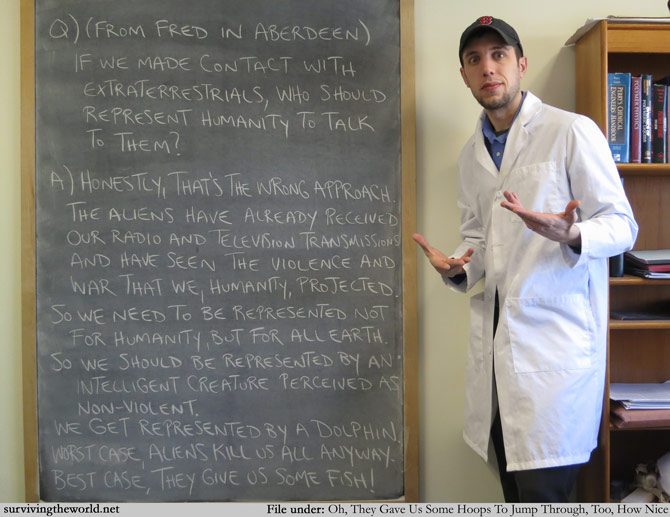 Yes, some dolphins are jerks, but I'd rather be represented by a dolphin than another human being. And if the aliens are aggressive, well, 70% of the earth is covered in water, so doesn't it look like dolphins and their aquatic comrades have annexed most of our living space? Let's go with dolphin diplomats, thank you very much.
If you have a question for recitation, just email it on in. I'm giving up on the forum voting method, as it doesn't seem to be working. Maybe you'll be the one answered next week!
I have a really cool announcement to make next week about a team that I've been asked to be a part of, but I'll wait until the major announcement is made to share the details with all of you.
EMERALD CITY COMIC CON: Just one month away! Come and see me in Seattle!