Surviving the World
A Photocomic Education by Dante Shepherd
Lesson #2082 - Barbecues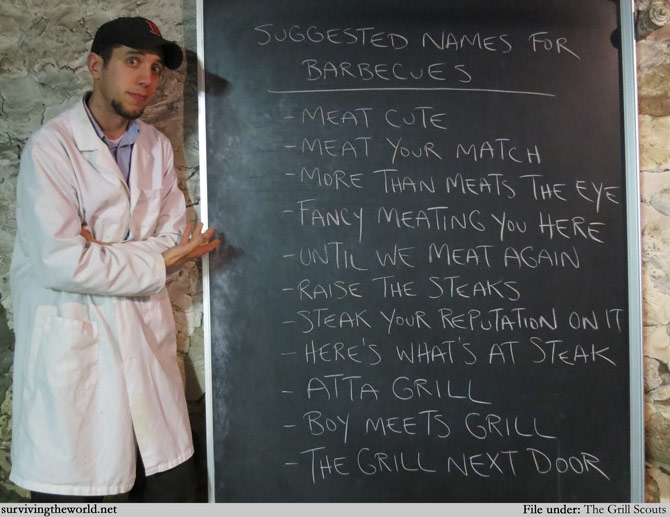 The third in a series, following previous suggestion lists for farmstands and bakeries.
BONUS STW: Did you see the new weekly bonus comic?
FREE SHIPPING: Right now if you get two STW shirts, you can get free shipping! Just use the coupon code "SPRING14" at the checkout. And, hey, there are a couple PhD Unknown shirts now, too, if that's more up your alley! Thanks for your support!