Surviving the World
A Photocomic Education by Dante Shepherd
Lesson #2089 - Children's Entertainment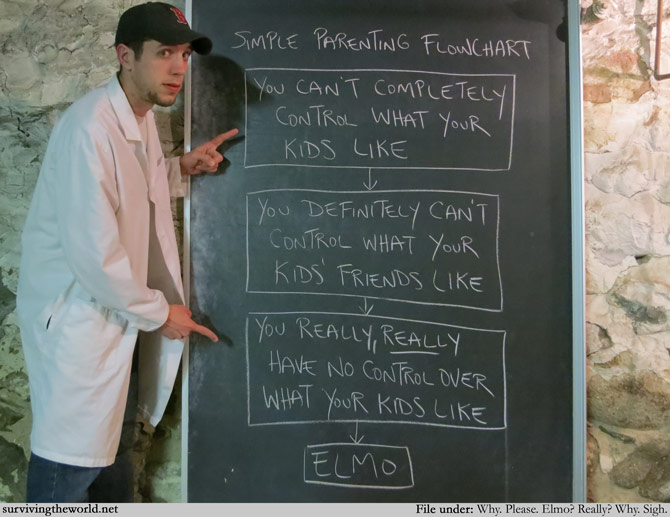 When the overlords at Cannonball's daycare offer to read an Elmo book to the toddlers in return for them cleaning up, and the kids all shout "ELMO!" and immediately start cleaning up, I immediately shudder, just as I'm sure that my parents shuddered based on what I wanted to watch or enjoy when I was a kid. Sigh.
Cannonball is two today! Amazing, right? Hard to believe that all the BABYWATCH '012 comics when I was growing a baby beard for a month were already two years ago. Good times, though. Except for Elmo. Sesame Street in two eras: Best Cookie and Common Elmo.
BONUS STW: The bonus STW for the week, as well as some thoughts about the marathon a year later, is up on I Love Charts on Medium! Please enjoy.