Surviving the World
A Photocomic Education by Dante Shepherd
Lesson #2099 - Shower Thoughts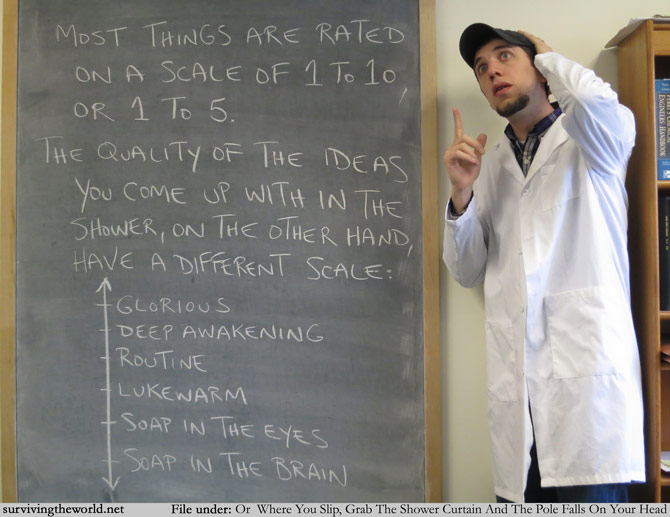 I had an idea this morning to create yet another comic that would update occasionally and be a fun way to explain specific chemical engineering concepts to the general public. I believe probably rates very low on the above scale but who knows, maybe I'll get bored enough this summer.
Wait, this was comic #2099 and I didn't make a comic book reference? GAH OPPORTUNITY MISSED
Also note the new colorful tab below to help link to all the bonus STW comics on Medium!