Surviving the World
A Photocomic Education by Dante Shepherd
Lesson #2114 - Biblical Animals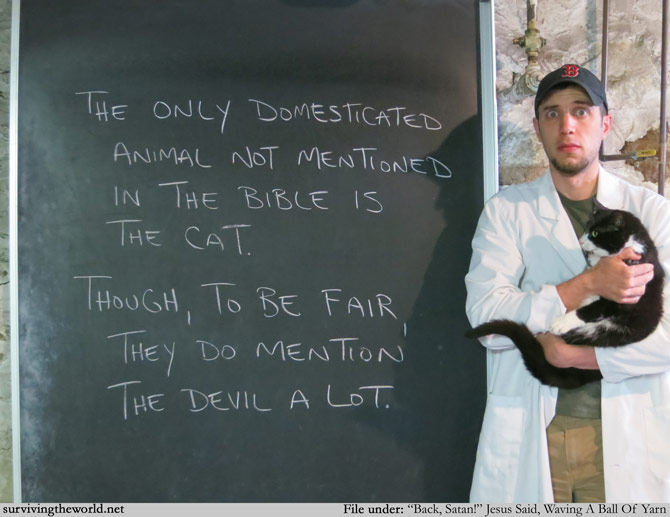 Look, when your cats start trying to clean your goatee with their tongues while you're doing sit-ups, you'll make fun of cats a lot, too. I'm justified in my actions.
GUEST COMICS WANTED: If you to make a student presentation to run on STW, it needs to be submitted by tomorrow! It can be about whatever you like - just don't curse. All are invited to participate. Please send them on in!
BONUS STW: I made something different to go up on Medium called "Bad Decision Bingo". Take a look and enjoy!