Surviving the World
A Photocomic Education by Dante Shepherd
Lesson #2135 - Questionable Observances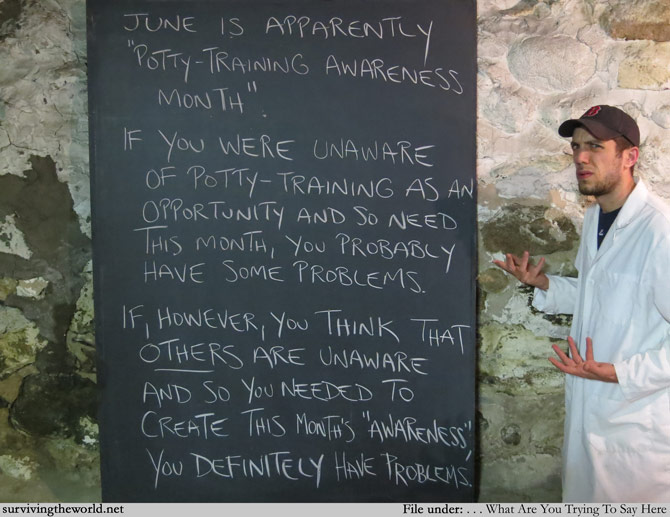 June is also (apparently) National Adopt-A-Cat Month and National Tennis Month. By combining those two, and considering the term 'catgut rackets' . . . what exactly are we supposed to be doing with the cats that we bring home?
I'm doing a Reddit AMA today starting around 10 AM EST! I'll probably be answering questions for a while, so hope you stop by and ask whatever you like!
BONUS STW: There's a new exclusive STW up on Medium called "The Worlds Cup"! Please check it out and enjoy!