Surviving the World
A Photocomic Education by Dante Shepherd
Lesson #2150 - Apples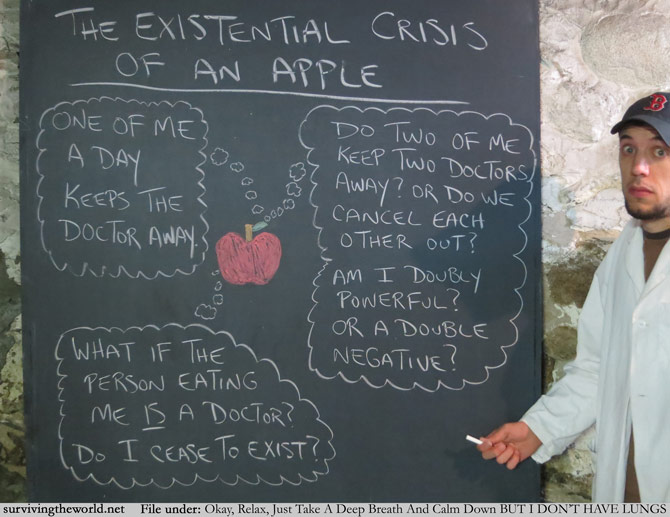 "And what about 'how do I like them apples'? WHAT DOES THAT EVEN MEAN?"
FOLLOW-UP: Thank you for everyone being mostly kind in response to yesterday's comic - I posted an update underneath in regards to some of the messages I received.
BONUS STW: Did you see the new bonus STW about satire up on Medium?