Surviving the World
A Photocomic Education by Dante Shepherd
Lesson #2173 - Piano Bars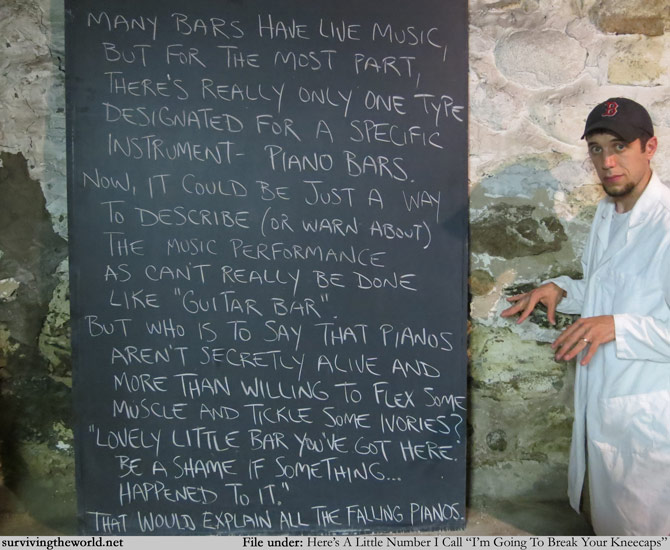 Why are there so many falling pianos? Actually, I think this was the plot of a Goosebumps book or something.
PHD UNKNOWN: There's a new page up! Things are happening.
PATREON: Your support really helps us be able to make PhD Unknown run as regularly as we can. Thank you for your help!