Surviving the World
A Photocomic Education by Dante Shepherd
Lesson #2199 - Seasons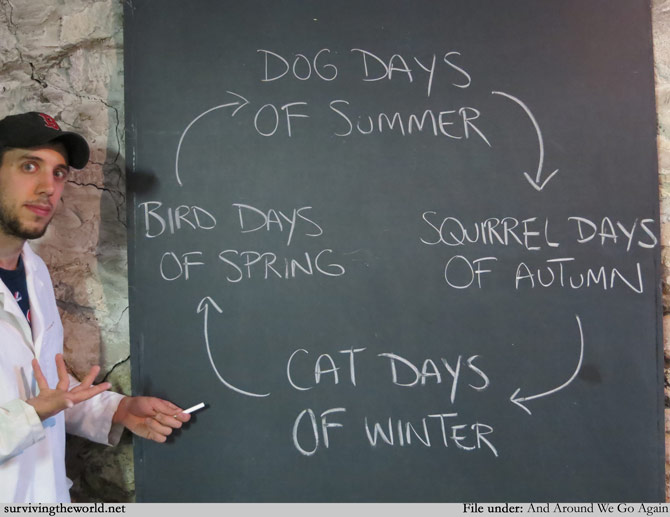 Those cat days of winter, when you hide underneath the bed and purposely go to the bathroom just inches away from the designated bathroom area in order to spite others. You know what I'm talking about, I'm sure.
BONUS STW: Did you see yesterday's bonus STW on Medium about cake engineering?
STW SHIRT SALE: Now through Tuesday, you can get 20% off STW shirts if you buy two! Just use the coupon code "SUMMER14". And pick from older designs or one of the new five shirts! Thanks for your support!