Surviving the World
A Photocomic Education by Dante Shepherd
Lesson #2202 - Oysters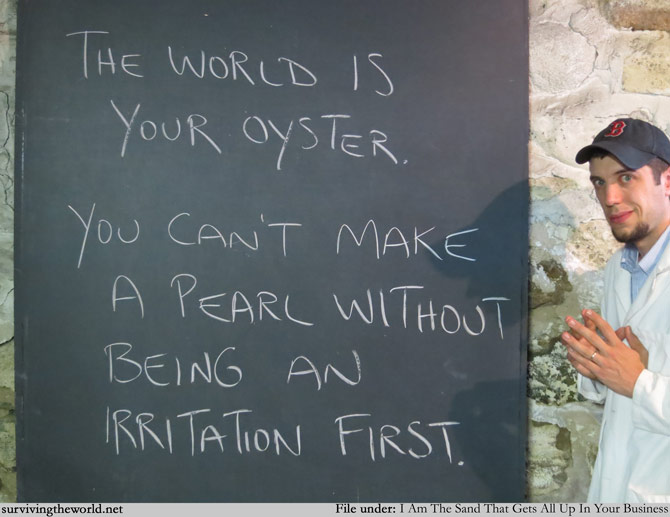 You can enjoy the oyster without being an irritation, of course; you just won't become a pearl in it, that's all. Choices, choices. Sand is just a monkey wrench on an oyster-scale, a monkey wrench that emerges as a butterfly later on. I think I'm mixing metaphors here and it's not going very well. You know what I mean. Unless you really believe that a monkey wrench can become a butterfly. In which case, we need to sit down and talk about biology. Which neither of us will even remotely enjoy.
BONUS STW: There's a new applied math and derivation piece I did for Medium about action and volume! Please enjoy!
STW SHIRT SALE: Today's the last day to get STW shirts for 20% off if you buy two! Just use the coupon code "SUMMER14" at checkout! Thanks!