Surviving the World
A Photocomic Education by Dante Shepherd
Lesson #2209 - Construction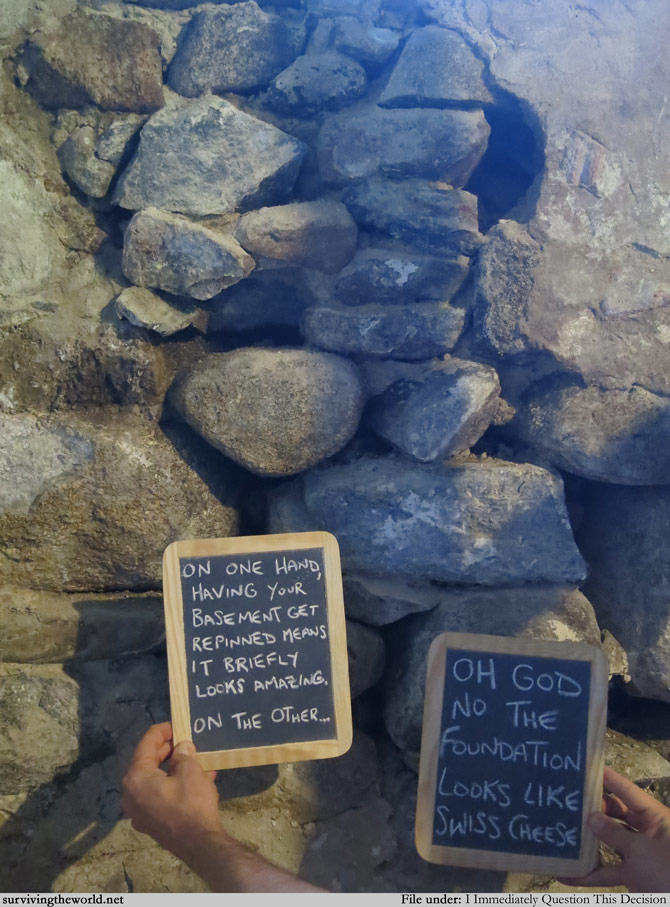 This is step 3 of 3 in our major work on the house in the last month - first adding in a ton of insulation, then switching from oil to gas, and now repinning the old fieldstone foundation. On one hand I'm really glad we're doing this - we came across a few spaces that were basically entirely missing foundational support - but on the other hand, I'm really regretting ever going down to look at what they're doing! It's a little scary seeing the basement wall be open that far inward. Makes me feel like a basement version of Indiana Jones.
Anyway, my home blackboard(s) are out of reach for the week, so I'm trying to make do with other means of slate and chalk.
BONUS STW: Did you see the new bonus STW on Medium yesterday?
PATREON: Thank you for your support! It really helps!