Surviving the World
A Photocomic Education by Dante Shepherd
Lesson #2282 - Haunted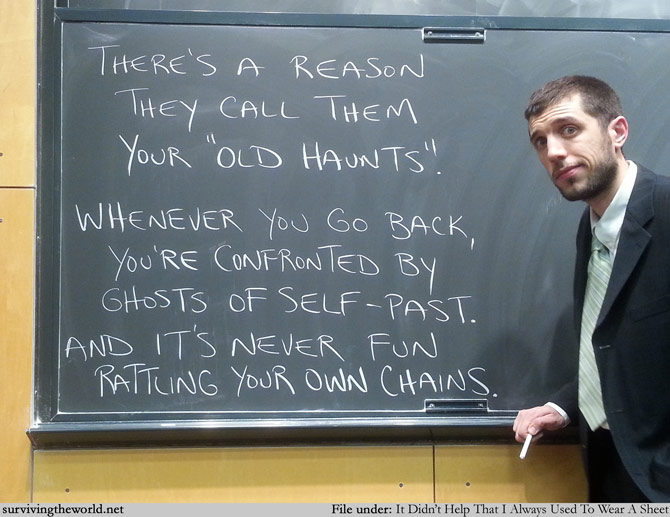 The same board as six and a half years ago when we got started here. Welcome to your past, grasping you in an embrace always equally unsettling and welcoming.
Happy Halloween, everyone. Best holiday there is. May you thoroughly enjoy it and enjoy the slightly unsettling creepiness that comes along as well.
And happy 88th birthday to Grandma!