Surviving the World
A Photocomic Education by Dante Shepherd
Lesson #2376 - Hogs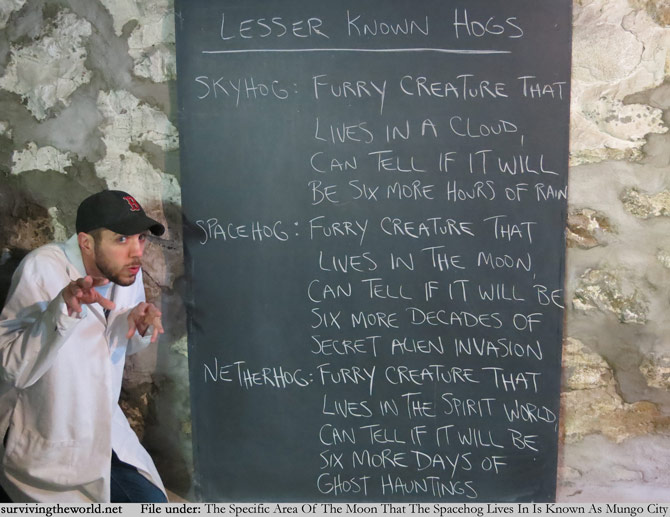 I don't really want to know what kind of shadow the netherhog sees, though.
Isn't evolution amazing that it could produce all these varieties of hogs? Although, it wasn't hard to create the netherhog. A groundhog just had to die, is all.
PHD UNKNOWN: New page up!
HOURLY COMIC DAY: I made 20 quick comics for Hourly Comic Day yesterday! You can find them in five batches here for you to enjoy or at least peruse. Enjoy!