Surviving the World
A Photocomic Education by Dante Shepherd
Lesson #2419 - "Victory" (Bracket Week VII)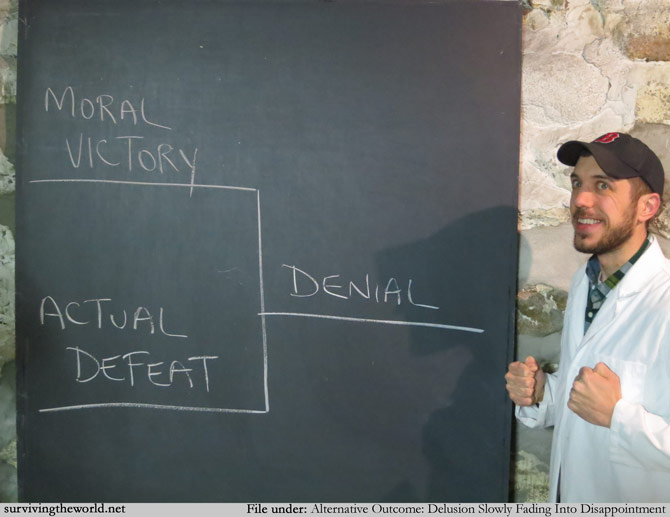 Although, like hope, delusion springs eternal, and denial often does as well.
PHD UNKNOWN: New page! Joan totally killed the art on this one.
PATREON: If you like STW and PhD Unknown, your support as a patron makes a huge difference in helping us keep them going!
In all honesty, $1/month is huge if you can do it. 50¢/month is huge. Any support makes a huge impact, and I am utterly grateful. Thank you all, so very very much.