Surviving the World
A Photocomic Education by Dante Shepherd
Lesson #2445 - Cutlery Stores, Part II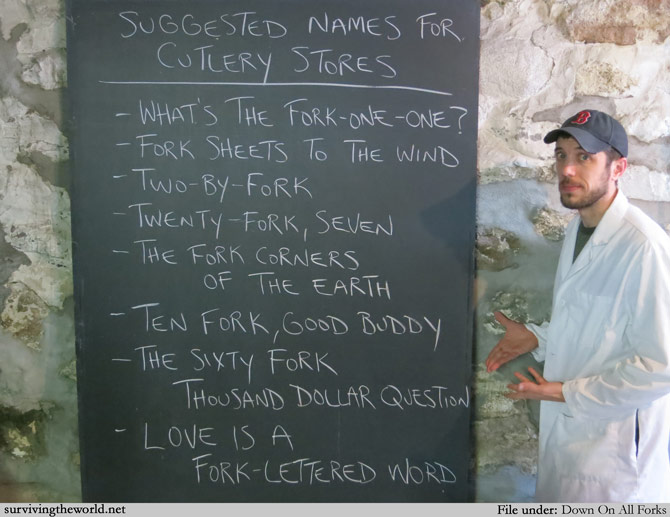 Fork Score And Seven Years Ago?
Following up on the knife version from the other day and continuing this ridiculous suggested names series. Maybe I'll do one for spoons, maybe I won't.
This is the first of two comics today!
STW SHIRT SALE: Today is the last day you can get 15% off any STW shirt! All you need to use is the coupon code "15OFF" at checkout! Thank you for supporting the site!