Surviving the World
A Photocomic Education by Dante Shepherd
Lesson #2478 - Waiting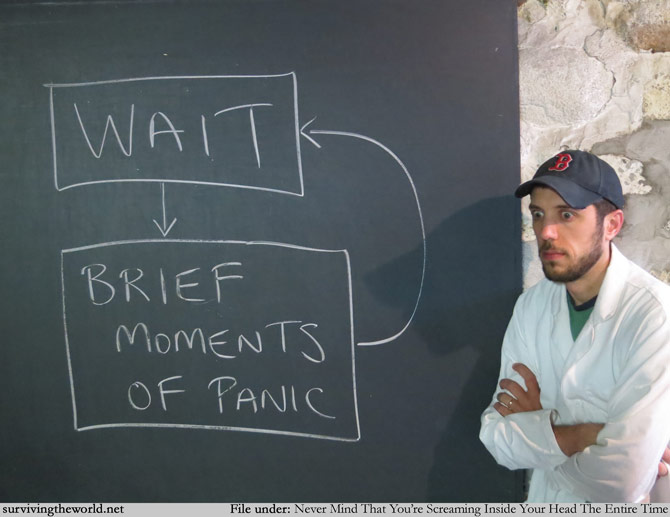 Applicable in almost anything. Hurrying up to wait is really just hurrying up to panic.
This is the second of two comics today! Sorry for not having time to get one up yesterday.
BABYWATCH '015 UPDATE: My guess is that we've somehow gone from a week-long case of "imminent" to "potentially later next week", all with a heavy caveat of "who the heck knows" and a dose of "shrugs". Kind of like last time!
CALL FOR GUEST COMICS: If you are interested in having a student presentation / guest comic run on STW, please send it along with a deadline of Monday, May 18. Any topic you want to cover is fair game - just no cursing, please. Thank you all so very much!